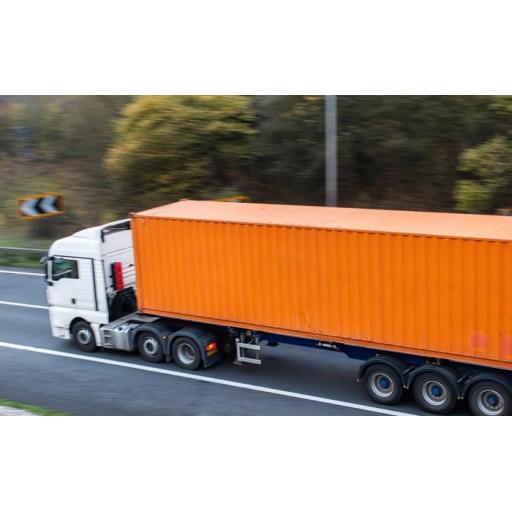 The Department for Transport has started a public consultation on its proposals to run a real-world trial of 6-axle articulated lorries operating at 48 tonnes, when moving containers that are part of domestic intermodal (road and rail) operation, in an attempt to increase the amount of rail freight.
The current standard maximum laden weight for 6-axle articulated lorries when used on public roads in Great Britain is 44 tonnes.
Some organisations have identified that allowing 6-axle articulated lorries to be operated at 48 tonnes during domestic intermodal journeys would improve efficiency and support rail freight.
This could be permitted for repetitive container loads that travel along a set route. Increasing the load capacity for each lorry involved could reduce the number of lorry movements to service each train, with the operations liable to happen frequently, feeding into scheduled trains operating on one or more days a week.
The Department for Transport (DfT) has made some technical assessments and this consultation is about the possibility of a limited trial for this type of operation.
The core of the proposal is for 6-axle articulated lorries run by specific operators to operate at 48 tonnes, while continuing to follow other existing rules, including maximum axle weights. These operations would:
be restricted to specific routes

likely be limited to a maximum journey length (proposed to be 50 miles)

have to be part of domestic intermodal (road and rail) operation
Accommodating a trial within the existing load-bearing constraints of bridges and other infrastructure is "not straightforward, and it may not be possible to include some otherwise useful routes," says the DfT.
The design and state of the national stock of bridges and infrastructure rules out a wider consideration of allowing 48-tonne operation outside specified and authorised routes.
The DfT has conducted a preliminary technical assessment. This indicates:
there might be significant public benefits if these operations help rail freight to a larger market share than would otherwise be the case

that on routes where the road legs do not result in specific extra costs for relatively weak infrastructure, the quantified public benefits are likely to outweigh the costs and disadvantages
Read more:
https://www.itthub.net/the-bigger-picture/rail-air/dft-consults-on-48-tonne-intermodal-freight-trial/?utm_source=email+marketing+Mailigen&utm_campaign=Digest+84%3A+18-11-20&utm_medium=email