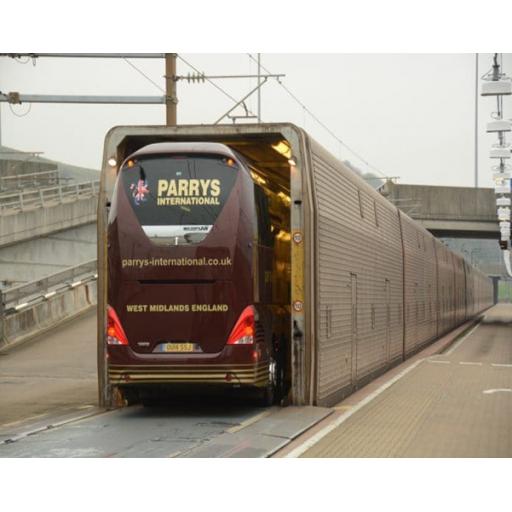 Affected operators have reacted angrily to the decision by Eurotunnel to limit the number of coaches that it conveys on its shuttle service between Dover and Calais, with two quickly questioning whether overseas work that uses Dover as a point of exit is viable to continue.
Further details of the restrictions will be announced shortly. Eurotunnel first said that limits will be in place for the peak summer period, but it subsequently stated that they are "likely to be definitive" and could be strengthened.
In a letter on 6 May, Eurotunnel Business Manager UK Coach Tracy Bayliss said that in tandem with a limitation of the number of coaches carried, no online bookings will be taken for this summer. Ms Bayliss explained that the restrictions are necessary because of pressures on capacity and staff resource. Prices for those coach spaces that are available will increase, she adds.
Longer processing times for coaches cited by Eurotunnel
In a statement, Eurotunnel parent Getlink cites border process complications relating to the UK's exit from the EU is a further factor in its decision. "Coaches require the equivalent of five car spaces on board our shuttles but can carry many more passengers. That means that they take much longer for the border authorities to process… which leads to delay for following vehicles and sometimes to them missing their booked slot," says a spokesperson.
After trade bodies stepped in to remonstrate with Eurotunnel, Commercial Director (Passenger) Matthew Wyatt said in a letter that the "challenging conditions" that have led to the decision to restrict numbers are "specifically around immigration controls" at the French border.
Capacity for coaches that is available will be spread across days and times, although Mr Wyatt adds that Eurotunnel will reassess the situation in June "and determine whether there is any further space that can be released."
He accepts that the decision to restrict coach bookings "is disappointing" for operators, but "it is one we have taken to ensure we meet our obligations to deliver a high-quality service for all our passengers." Strengthening of the restrictions could follow the introduction of the EU's Entry/Exit Scheme – now expected in 2023 – and the UK's similar Electronic Travel Authorisation for arriving travellers (except British and Irish citizens) in 2025.
Ferry alternatives may be tricky, operators warned
In taking up the industry's case with Eurotunnel, Confederation of Passenger Transport Coaching Manager Phil Smith says that while pressures on labour resource and capacity are easily understood, "there appears no recognition on the part of Eurotunnel to empathise with the patronage that coach operators and their passengers have shown… since the tunnel opened in 1994."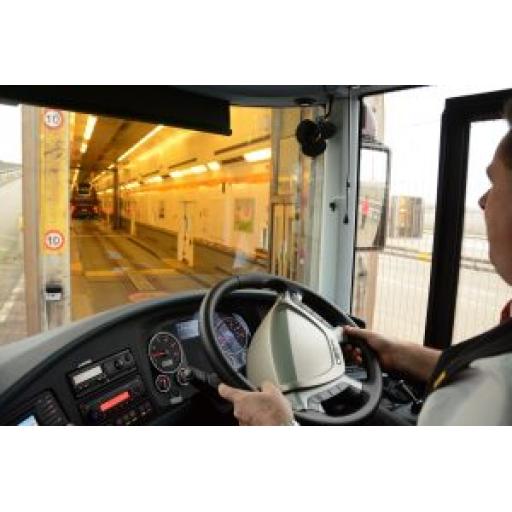 Questions have been asked why Eurotunnel has only identified Brexit-related issues now despite them having been known about since 2016
He has also questioned how Brexit-related issued have only come to the fore now given how long impending changes have been known about.
Mr Smith adds that a switch to ferry for coaches will increase journey times and potentially damage arrangements for crewing and overnight stops already made for future trips.
However, Eurotunnel notes that the P&O debacle has significantly constrained ferry capacity on the Dover to Calais route, which leaves uncertainty around whether ferry operators will be able to provide sufficient space.
Among the businesses to have reacted angrily to Eurotunnel's position on coaches are Masons Minibus and Coach Hire and Parrys International. For the former, Director of Business Candice Mason says that the Tring firm lost a booking worth £4,000 almost immediately through an inability to book crossings and that there is potential for further work to be cancelled.
She adds that Masons has already discussed halting further continental trips. Tellingly, she notes that the situation has caused greater angst than the current diesel price crisis and describes Eurotunnel's actions as "blatant disregard for a whole industry."
Poor availability of remaining Eurotunnel space for coaches
In the Midlands, Parrys International Managing Director Dave Parry says the development leaves the operator in a similar position to Masons concerning continuation of overseas trips. It is already struggling to obtain ferry crossings to France, meaning potential cancellation of some departures.
However, Mr Parry has commended Ms Bayliss for previously "trying hard" for the coach industry. He adds that Eurotunnel has offered Parrys only one crossing for the whole of a week in June. Where coach operators apply with Eurotunnel on restricted dates, any notification that they have been unsuccessful is not made "until it is too late to get anything else," Mr Parry notes.
As Parrys has not used ferries from Dover for some time, it has no priority position with those carriers. "We have been almost exclusive to Eurotunnel for many years, but loyalty does not seem to mean too much to it," he says.
Source: RouteOne Magazine