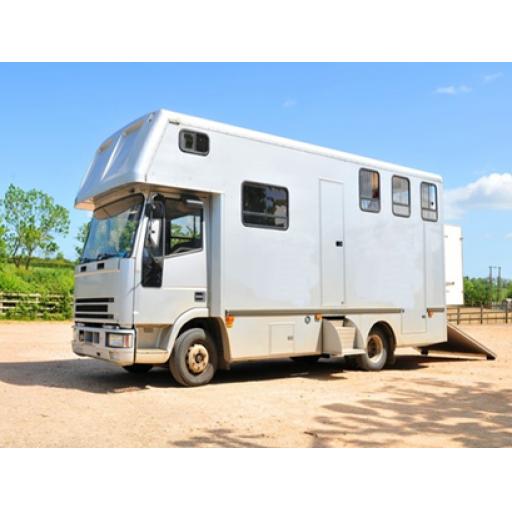 On 1 February, new legislation banned tyres aged over 10 years on the front steered axles of lorries, buses and coaches along with all single wheels of minibuses (9-16 passengers seats). This legislation and the guidance below included horseboxes over 3.5 tonnes.
Despite this, DVSA are still finding a small number of horseboxes with tyres over 10 years old on routine roadside checks and site visits.
What do you need to know?
DVSA published a blog post to explain the changes in more detail and how they affect your vehicles.
DVSA also updated our industry guidance:
• Guide to Maintaining Roadworthiness
• HGV inspection manual
• Categorisation of Defects
What do I need to do?
You should make sure your vehicles comply with the new rules.
Tyre checks should be part of one of many checks you regularly make before using your vehicle.
Why has this legislation been introduced?
The new rule will help to improve road safety and follows work undertaken by government and the determined efforts of campaigners.
You can read more about the decision in the Department for Transport's news story at https://www.gov.uk/government/news/government-bans-old-coach-bus-and-lorry-tyres-from-roads-in-new-measures-to-improve-road-safety
Further details in DVSA Blog:
https://movingon.blog.gov.uk/2020/12/09/ban-on-tyres-over-10-years-old-for-heavy-vehicles-and-some-minibuses/