Leyland Trucks, the Lancashire-based manufacturer of DAF trucks for the UK and overseas markets, has won the coveted Queen's Award for Enterprise 2020.
The business-oriented accolade recognises Leyland Trucks' outstanding success in the Awards' International Trade category.
In recognition of its achievement, Leyland Trucks will attend a special royal reception and celebration in the summer, and is able to use the highly desirable Queen's Awards emblem for the next five years.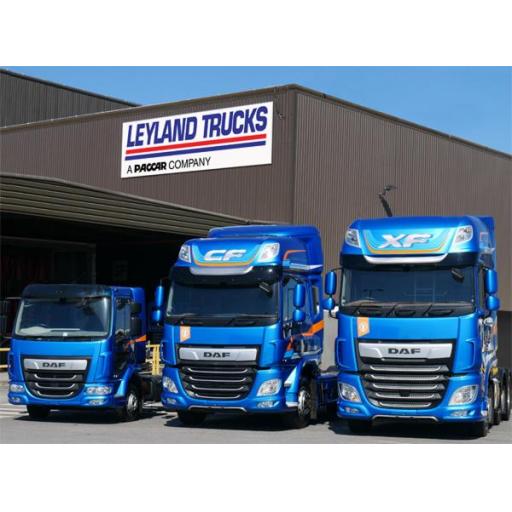 The state-of-the-art production facility has been producing the full range (LF, CF, and XF) of market-leading DAF commercial vehicles for 20 years.
The lightweight LF range was entirely designed, developed and engineered at Leyland Trucks, while the factory is also home to a unique in-house body-building programme.
In 2018, DAF Trucks' CF and XF ranges were voted International Truck of the Year; an accolade the company has received for the fifth time.
2019 saw DAF Trucks post its best-ever yearly performance figures in the UK, capturing just over 30% of the market above 6.0-tonnes GVW and bringing about 25 uninterrupted years as UK market leader.
Leyland Trucks produced over 19,000 DAF vehicles last year for domestic and overseas markets, with vehicles exported to over 50 countries worldwide.