New standards for taxi and private hire vehicles sector will protect passengers.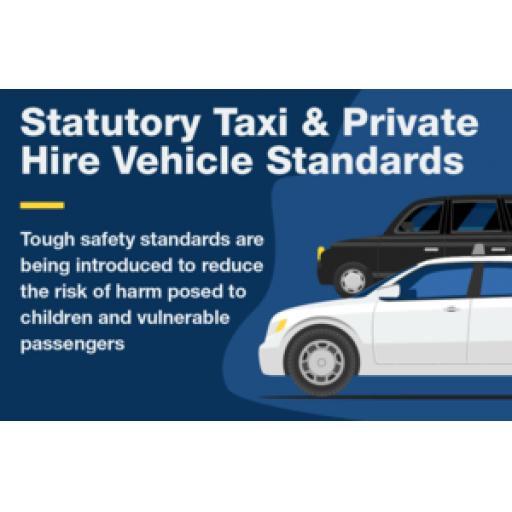 government introduces robust new statutory standards for the taxi and private hire vehicle sector across England and Wales to protect passengers

new recommendations include enhanced DBS criminal record checks for drivers every 6 months

latest step taken by the government to reduce the risk of harm to passengers and help improve consistency across local authorities
Passengers travelling in taxis and private hire vehicles (PHVs), including app-based services, will be kept safer under tough new licensing standards introduced by the government, Transport Secretary Grant Shapps announced today (21 July 2020).
The new Statutory Taxi and Private Hire Vehicle Standards which local authorities will be expected to implement are designed to improve consistency in the licensing system, reducing the risk of harm posed to children and vulnerable passengers in the process. It follows historic and serious cases of taxi and PHV drivers abusing their position of trust.
Criminal record checks for drivers every 6 months form a key part of the standards, as does safeguarding training to help drivers identify and respond to passengers that may be being abused or exploited. A recommendation for licensing authorities to consider whether the use of CCTV would be beneficial or proportionate in their areas is also included, which sets out that potential privacy issues must be taken into account.
Published 21/07/20
More information: https://www.gov.uk/government/news/new-standards-to-improve-safety-for-taxi-and-private-hire-vehicle-passengers?utm_source=e0c6981b-0702-41ec-a864-26a6192b39ee&utm_medium=email&utm_campaign=govuk-notifications&utm_content=immediate
Guidance: https://www.gov.uk/government/publications/statutory-taxi-and-private-hire-vehicle-standards