There's been a significant reduction in vehicles failing their annual test due to braking performance issues. This is good for operators and good for road safety.
Data from 2017/18 shows there were almost 10,000 fewer failures for service brake performance at commercial vehicle annual tests when compared to 2013/14.
Trailer braking in particular has improved. 5,500 more trailers passed their braking test first time in 2017/18 than in 2013/14.
The improvements we've seen in brake testing performance across the industry are really encouraging, but there's still work to do.
Brake testing at Public Inquiries
The evidence we see at Public Inquiry shows brake failures are still dominating the top ten reasons for MOT failure. While we have seen significant reductions, there were 22,000 annual test failures for service brake performance in 2017/18.
Common brake testing issues at Public Inquiry include:
vehicles and trailers being brake tested unladen with wheels locking at very low brake efforts

printouts saying "pass" but where it is clear that one or more brakes are not working as they should

operators/transport managers who do not understand the information on the printouts

technicians conducting brake tests who fail to identify potentially serious road safety issues

a lack of understanding that the standard to be applied at PMI inspection must be above the minimum MOT requirement (if the vehicle or trailer is to remain safe and compliant until it is next inspected)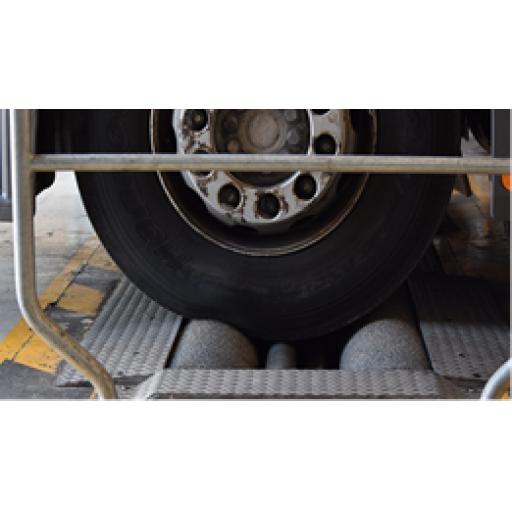 For more information, you should read DVSA's Heavy vehicle brake testing best practice guide. It provides comprehensive advice on brake testing your heavy vehicles.