Designated LDTA and available to order immediately in conjunction with the RB662/R660 axle family, the new option can save up to 3% on fuel with the tag-axle disengaged and lifted, depending on operation.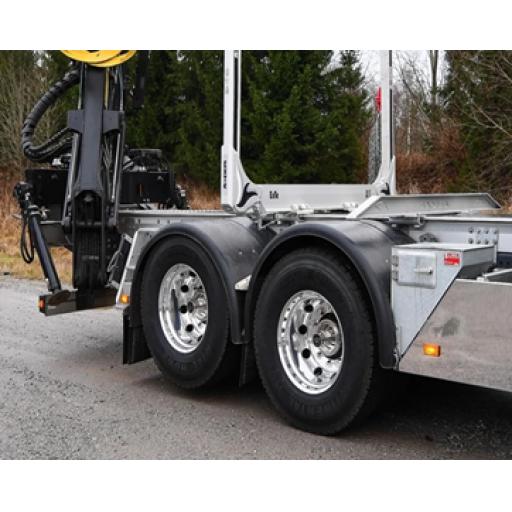 As such, it offers a more sustainable and economic solution for 6×4 and 8×4 applications where a proportion of time is spent unladen or with light loads.
When raised, the bogie reduces the vehicle's turning radius, with lifting taking less than 25 seconds. With normal chassis height and tyres, tag-axle ground clearance approaches 70mm.
"This is a highly desirable function for customers in a variety of applications, such as construction and timber haulage," says Vincente Connolly, UK Sales Director for Scania (Great Britain) Limited.
"Our engineers have determined that substantial fuel savings are achievable, especially for vehicles which make multiple drops every day and run empty on the return leg. In addition to improved fuel economy, operators also benefit from less tyre wear and increased manoeuvrability."
Read the article at:
https://www.itthub.net/the-bigger-picture/materials-handling/scania-introduces-dis-engageable-tandem-axle-for-more-sustainable-and-economic-multi-wheeler-operation/?utm_source=email+marketing+Mailigen&utm_campaign=Digest+92%3A+20-1-21&utm_medium=email