Industry leader Ticketer has successfully launched its new, pioneering, Passenger Counting feature in record time to help drivers accurately record passengers both on and off the bus.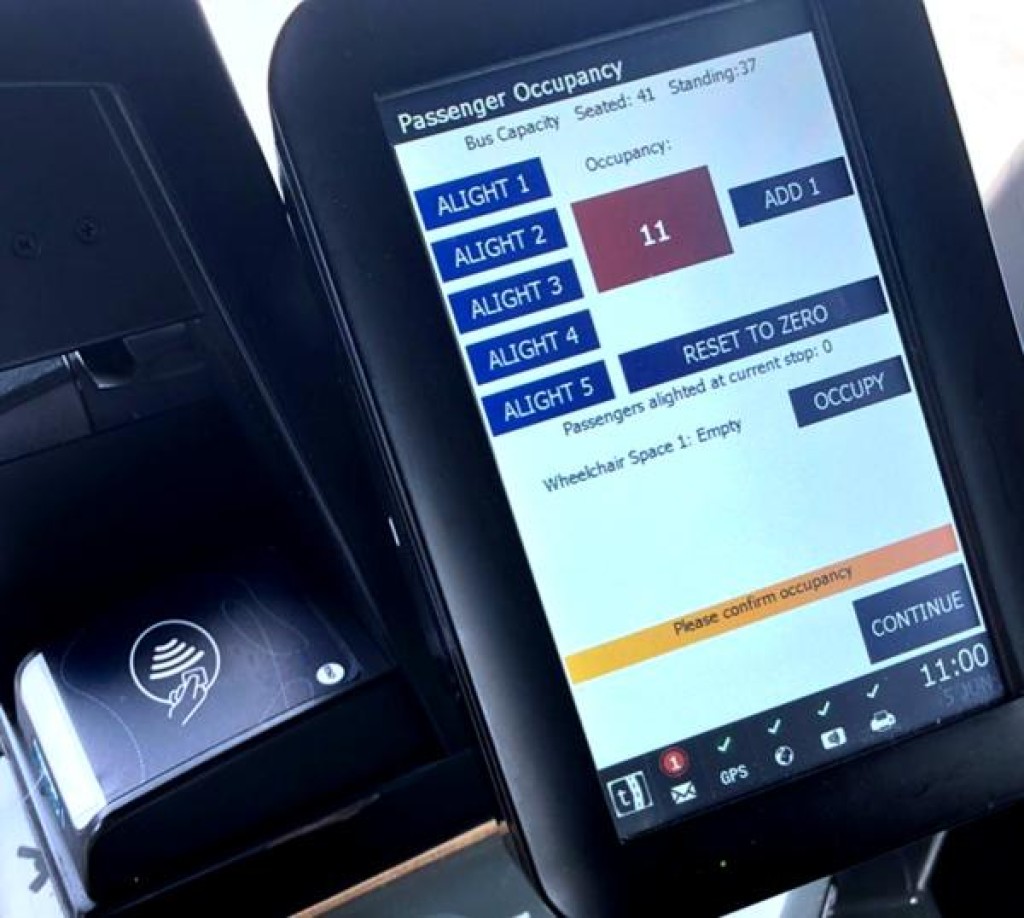 In just under two weeks, Ticketer developed, tested and implemented this simple, but effective capacity measurement enhancement, that allows drivers keep a total count of passengers, measured against capacity thresholds defined per vehicle.
Ticketer is transforming the way that Bus and Coach Operators can start to ramp up services whilst protecting both drivers and passengers.
In true Ticketer style, they have kept it simple; making it quick to implement, and without the need for expensive infrastructure or additional installations. The counting is done on the Electronic Ticket Machine (ETM) and removes any pressure on the driver to decide if it is safe for passengers to board.
Operators can easily set passenger capacity on a vehicle-by-vehicle basis via the Ticketer Portal and the live capacity data can be made available to Operator apps to make sure that passengers also have access to the information.
Not only does the enhancement record passengers on and off the bus, but the driver can also set the wheelchair bay(s) as occupied – and this information can also be made available to passengers via the use of apps.
Following a successful development in partnership with First Bus, rapid rollout has commenced across other Operators who have been excited to turn on Passenger Counting.
Further information: https://www.itthub.net/news/ticketers-new-passenger-counting-function-takes-the-bus-industry-by-storm?utm_source=email+marketing+Mailigen&utm_campaign=Digest+62%3A+15%2F6%2F20&utm_medium=email