Specialist temperature-controlled vehicle converter, CoolKit, has launched a conversion for an exciting new electric van set to drive positive, sustainable change within the food and pharmaceutical delivery sectors.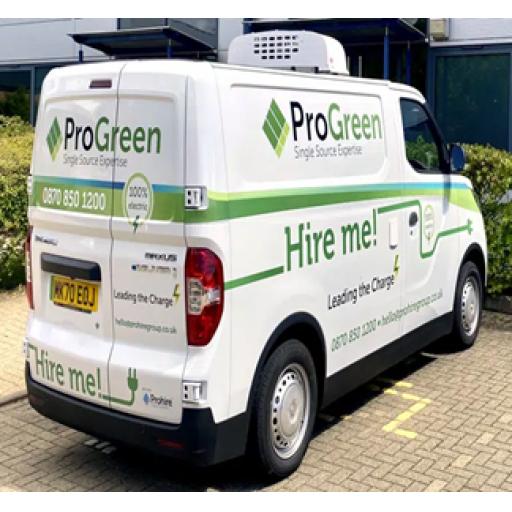 While customer trials are still being carried out in partnership with ProGreen – Prohire's alternative fuels division – the results tracked to date have been hailed a great success among all partners involved.
The Maxus eDeliver3 is a battery electric van (BEV) now on sale in the UK, for which CoolKit has developed a lightweight, but heavy-duty insulated lining system to minimise heat ingress without compromising on payload.
Doing so minimises the power required to maintain controlled temperatures whatever the weather and is suited to frozen, chilled, or ambient loads.
The conversion incorporates a low consumption GAH electrically powered fridge unit and a roof mounted Trailar solar panel to generate solar power during the day.
The modifications carried out have had minimal impact on the vehicle's range. During testing it has demonstrated that it can run for up to 160 miles, dependent on a number of factors, including usage, driver behaviour and ambient temperature.
Weight capacity too remains high, offering a remarkable 750kg usable payload. This is achieved in part by utilising the Maxus' own batteries to provide some of the cooling power, eliminating the need for supplementary batteries and therefore saving on their weight.
A further benefit of this arrangement is that it only needs the van manufacturers' single power point for recharging.
Further information:
https://itthub.net/the-bigger-picture/cold-chain/coolkit-reveals-electric-van-fridge-conversion-starting-with-the-maxus-edeliver3/?utm_source=email+marketing+Mailigen&utm_campaign=Digest+119%3A+28-7-21&utm_medium=email