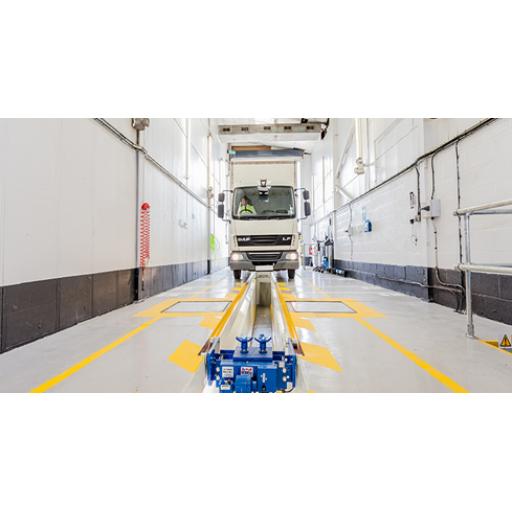 DVSA express their thanks for your support to help them keep their vehicle approvals service running safely and smoothly.
As coronavirus (COVID-19) restrictions in Great Britain ease, we want to remind all customers about the importance of cleanliness and ventilation when presenting vehicles for approval.
We need to continue to follow government guidance to stop the spread of COVID-19. This includes wearing face coverings unless exempt, maintaining social distancing where possible and practicing good hand hygiene.
Free rapid lateral flow tests
To help keep you and our Specialist Vehicle Standards Assessors (SVSAs) safe, it is really important that everyone takes regular rapid lateral flow tests (every 3 or 4 days).
We are encouraging all our SVSAs to regularly take rapid lateral flow tests too, so together we can help stop the spread of coronavirus.
Anyone who does not have symptoms can now get regular rapid lateral flow tests to check for COVID-19. Find more details about how to get them in England, Scotland and Wales by visiting your government's website.
Getting tested regularly is the only way to know if you have the virus. If people test positive and self-isolate, it helps stop the virus spreading.
If you or your staff receive a positive test result from a lateral flow test visit your nation's website find out what to do.
If you have had the vaccine
It is good practice to take a rapid lateral flow test twice a week (every 3 or 4 days). This applies even if you have received the first dose or both doses of a COVID-19 vaccine.
Even after both doses of the vaccine you can still catch COVID-19 and pass it on to others without knowing.
Find out who is currently eligible to book a COVID-19 vaccination.
Keeping our vehicle approvals services going
If our colleagues have COVID-19 or come into contact with someone who has it, they cannot work and appointments will be cancelled.
Just one SVSA who has to self-isolate as a result of testing positive or coming into close contact with someone with COVID-19 could cause 30 or more tests to be cancelled.
This is why it's vital that everyone continues to follow government guidance about protecting themselves and others from COVID-19 so we can keep vehicle approvals on track.
Remembering the basics
As other rules relax, keeping vehicles clean and ventilated, regular handwashing and social distancing are still important.
This helps to ensure we can continue to provide vehicle approvals safely and helps to keep our customers and DVSA colleagues safe.
Thank you
Thank you for continuing to follow COVID-secure testing procedures.
We will continue to keep the situation under review in line with government advice and provide a further update if there is a change that affects our services.